Bonus Programme
Every year, based on the amount of production achieved, each artisan (weaver, pre-loom, post-loom, admin staff, helpers) are provided bonus during the Deepavali festival. DESI Trust Managers travel to the remote villages to personally thank each artisan and hand over the bonus to them. This is a way to acknowledge their performance and also provide encouragement for them to produce better quantity and quality in the coming months.
Development Projects
DESI also allocates development funds to Charaka for its various projects and helps Charaka implement the projects. DESI Trust also implements/facilitates several developmental projects with Charaka members as its beneficiaries, by functioning as an implementation agency.
Cluster Development project by Department of Textile, Govt. of Karnataka
SFURTI Development project supported by MSME, Govt. of India
Saree revival project by McAfee
Livelihood projects by Deshpande Foundation
Research & Development Institute project by Infosys Foundation
Advocacy Work
DESI Trust believes in creating awareness among general public and draw the attention of policy makers about the state of Handloom in Karnataka. It has been an integral part of several social movements in the field of handloom and sustainability over the years, under the able leadership of its founder, Shri. Prasanna.
Kaimagga (Handloom) Satyagraha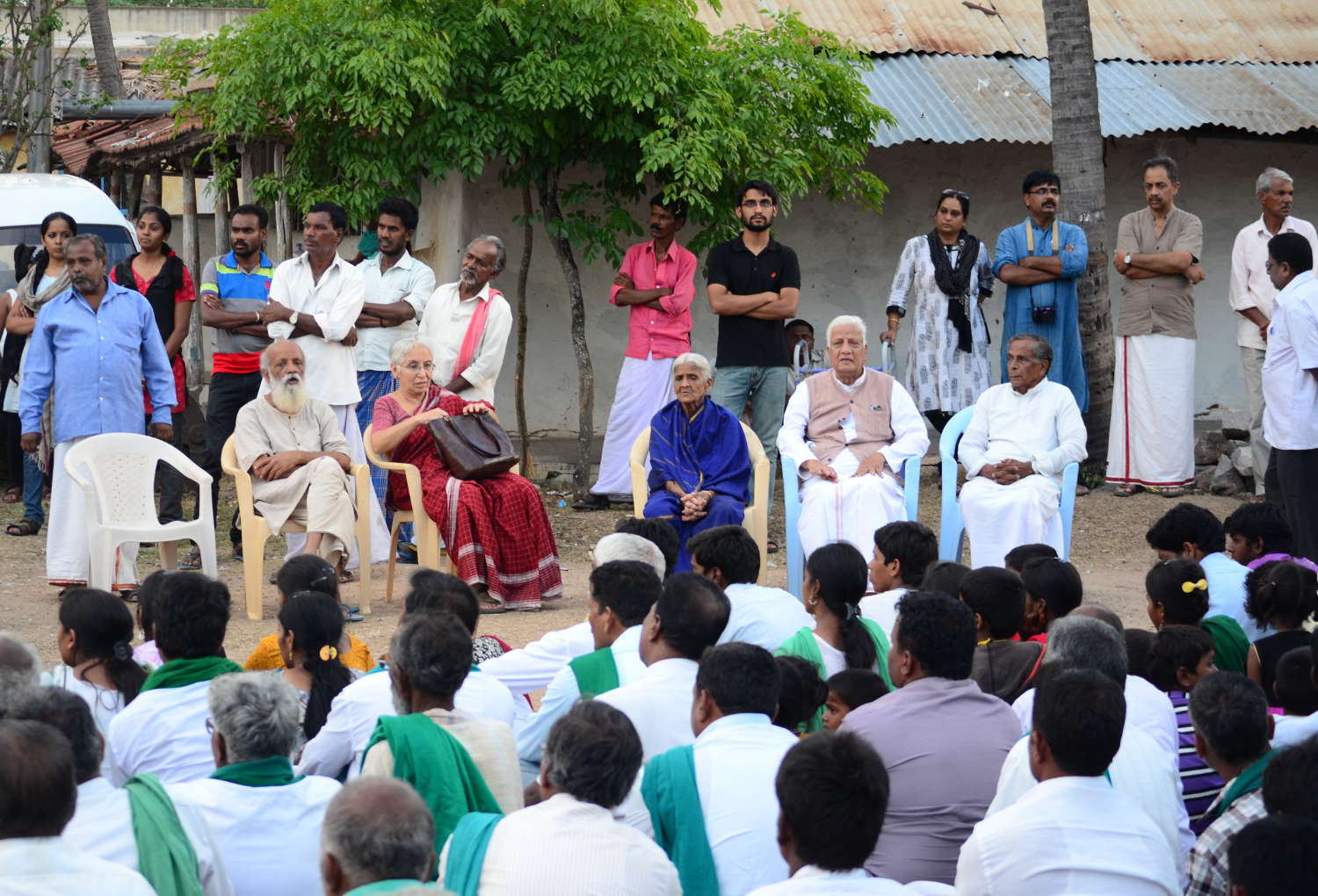 Kaimagga Satyagraha, a non-violent protest was taken up by weavers of Karnataka, supported by weavers from Seemandhra. This is going on since a year, included hunger strikes, Padayatra. The weavers are fighting for their rights to livelihood, some Key Demands were kept forth before State Government. The loss of livelihood of handloom weavers due to adulteration of fabric is one of the key problems they face. Government is giving additional incentives to powerloom weavers like subsidized electricity and other benefits. Handloom weavers are left in the lurch, to fend for themselves, with no benefits whatsoever. Even the single lamp that is used for lighting in their weaving sheds, which is their only electricity consumption is not subsidized. Giving incentives to powerloom sector is becoming a death knell for handloom sector. So the main demand of the weavers has been "Do not kill Handloom".
Friends of the Handloom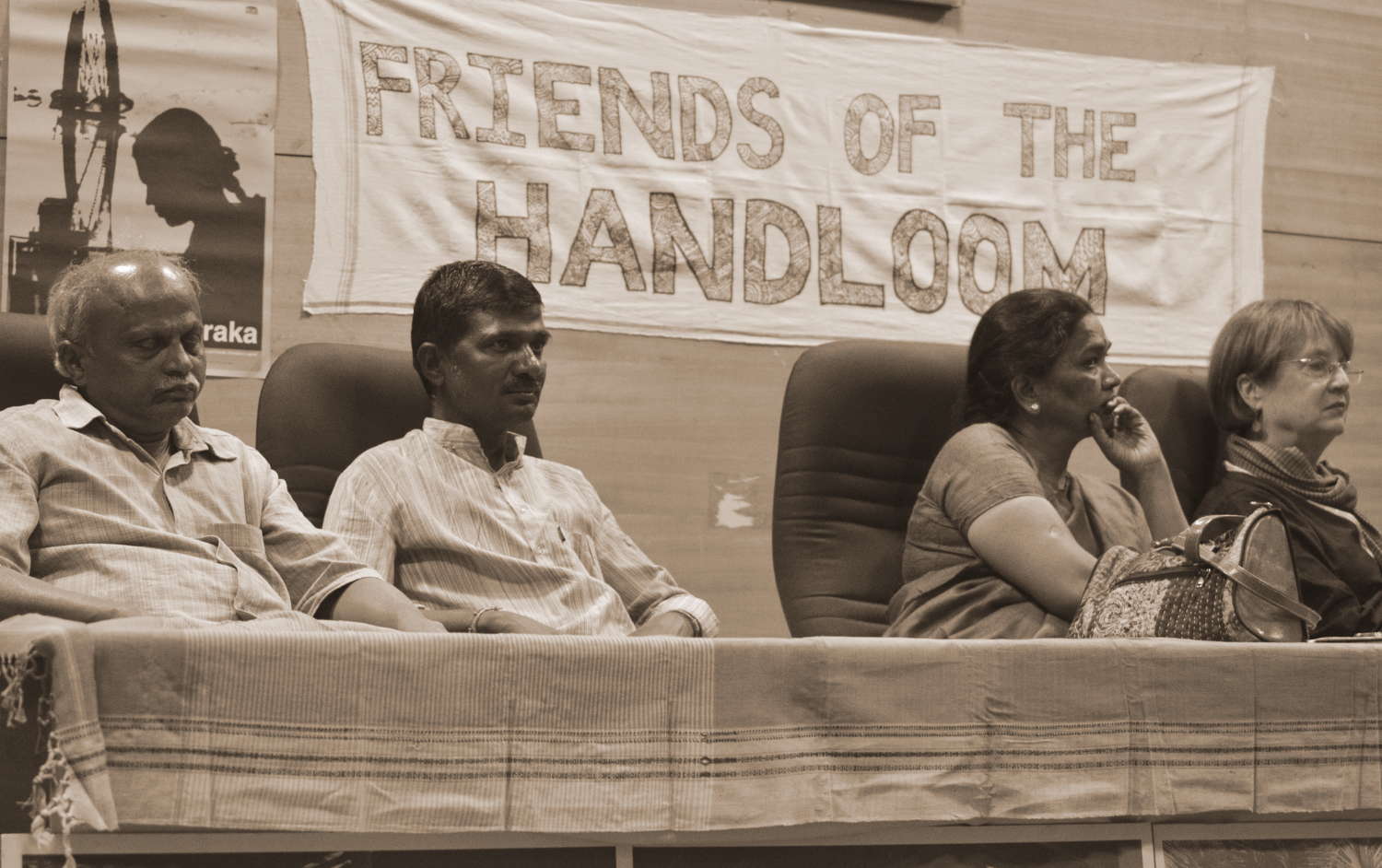 To show their solidarity towards this movement, several key personalities from different fields: art, education, designers have come together and formed a group "Friends of the Handloom". This was formally launched in Gandhi Bhavan on the 4th of December 2014. During this meet, which was presided by distinguished leaders in the Handloom movement, Smt. Uzramma, from Andhra, Smt. Sally Holkar from Maheshwar, a letter to the Prime Minister of India was unveiled.
Handloom Ambassadors, a campaign launched to sensitize young people towards handlooms and rural empowerment. It was inaugurated on 20th December by Mr. Shyam benegal, renowned film maker and Rajya Sabha member.
Badanavalu Satyagraha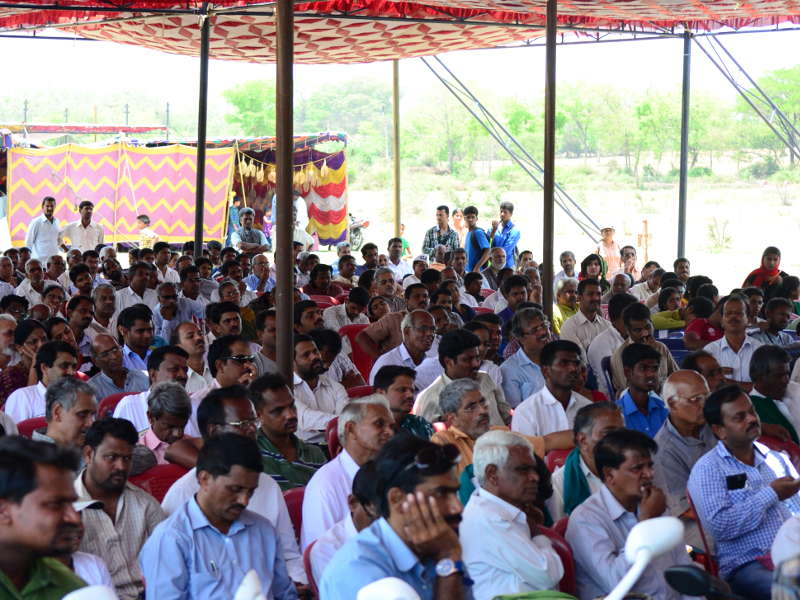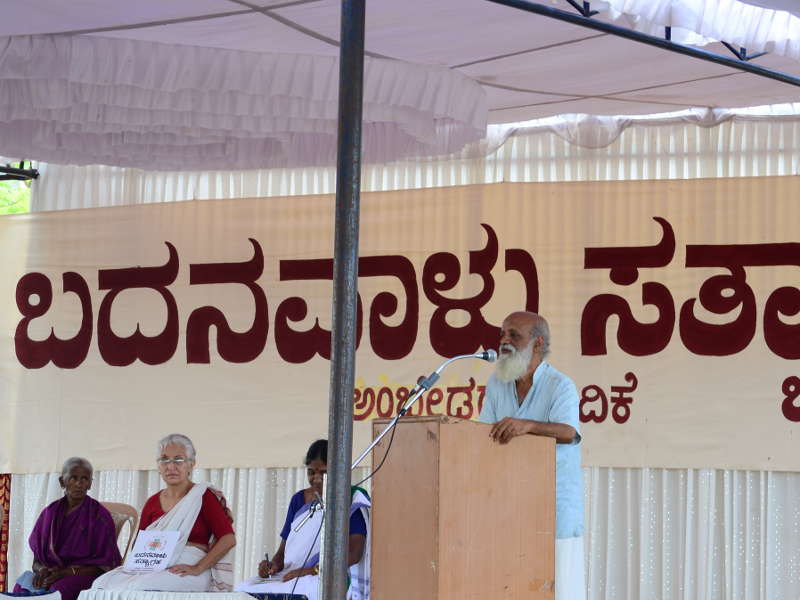 The Kaimagga Satyagraha was expanded to include all organizations working towards sustainability into this campaign. Sustainability in agriculture, environment, labour, gender, language, folklore, culture and education, along with Khadhi and handlooms, being the motto. Badanavalu Satyagraha was a joint campaign of all consumers and producers of a sustainable production range. It was a joint campaign of the city people and the village poor.
Badanavalu, the origin place of this Satyagraha, is a small village situated at the southern end of Mysore district, adjoining Chamarajanagar, in Karnataka. It is a perpetually drought prone area. Back in 1925, a well-known Gandhian, by name Tagadoor Ramachandra Rao, started a Khadi and Village Industries production centre here. Gandhiji has visited this centre a couple of times and stayed there.
As part of this Satyagraha, meetings, workshops, street performances and visual art campaigns were conducted all over Karnataka. Several Padyatras (long march), starting from various nearby locations, culminated at Badanawal for the National Convention for Sustainable Living on the 19th of April, 2015.
Campaign against GST for Handmade